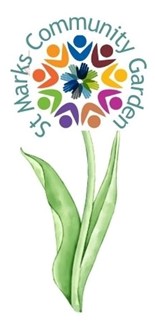 An exciting new venture is starting at St Mark's Church. It is open to all the community and is funded by the GP surgeries in the area through a grant.
The garden will be a COMMUNITY GARDEN space where people can be hands on with nature, grow vegetables
and flowers, listen to the birds, relax and recharge their batteries.
The first phase will develop the area behind the Community Hall with raised beds for flowers and vegetables.
COMMUNITY GARDEN DATES TO NOTE
Wednesday 28th June from 9am to 2pm - pre-launch work day
Saturday 22nd July from 11am - 2pm - launch event - includes lunch, a presentation of the garden and because it is to help with mental health and well-being we will also have a drama group helping us think about mental health bias. There will be bird boxes for the kids to make and drawing and colouring.
Please come along and get involved.
For more info call Des on